Things may be physically distant, but we are still running our Summer Reading Programs!
Summer Reading begins on June 19 at 9 AM.  The 2020 theme is "Imagine Your Story:" a celebration of fairy tales, folklore, mythology, and sharing your own story.  We have Summer Reading programs for all ages–including adults!  Just scroll down to find the program that's right for you.
Ages 0 – 4
Ages 5 – 11
Kids Summer Reading  – Using Beanstack, log 2 hours of reading per week by Friday morning at 9 AM to be entered into a weekly prize drawing! Everyone who reads and logs 12 hours or more will be entered into a grand prize drawing at the end of the program on 8/07/2020.
*We have a NEW software to track your reading!*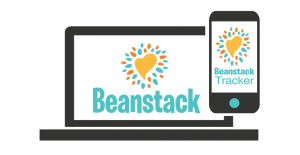 Register for Kids' Summer Reading Program: https://topsfieldlibrary.beanstack.org/.
The Beanstack Tracker App is also available via the Apple App Store and the Google Play Store. Beanstack Tracker has a built-in stop watch to count your minutes, and the ability to log by scanning the barcode on the back of your book!
Ages 12 – 19
Teen Summer Reading  – A scratch-off bookmark will be included with Masconomet Summer Reading selections, and/or Young Adult materials. Scratch your ticket. If you win a prize, snap a picture and email it to childrensroom@topsfieldlibrary.org to claim your prize. All scratch-off winners will be entered into a grand prize drawing at the end of the program on 8/07/2020.
Adults (Ages 20+)
We're running our annual Book Bingo again this year!  Print out one of two Bingo Boards below.  When you get Bingo horizontally, vertically, or diagonally, you can submit your entry by mailing it to the library, taking a picture and emailing it to cmanning@topsfieldlibrary.org, or by returning your Bingo sheet in the book drop bin outside the library doors (please protect your sheet in an envelope so it doesn't get squished!)
Bingo Sheet: Blue
Bingo Sheet: Green
Feel free to submit one of each sheet, or two of the same.  It's up to you!  Each completed sheet will be put into a random drawing for this year's prize: a summer picnic gift basket.
Prizes
In the event that the library building is closed, prizes will be distributed via curbside pickup. You will be notified of your win, and will work with library staff to schedule a pickup time for curbside pickup of your prize.
Kids prizes include squishies, rubber duckies, craft kits, beach balls, books, and more.  This summer's grand prize is an instant camera!
Adults will be entered to win a summer picnic gift basket, including everything you need to a enjoy a meal outside (or on the porch!) with your loved ones.
If you have questions about the Children's or Teen Summer Reading Programs, contact childrensroom@topsfieldlibrary.org If you have questions about the Adult Summer Reading Program, contact cmanning@topsfieldlibrary.org

Summer Reading 2020 is sponsored by the Friends of the Topsfield Town Library and Massachusetts Board of Library Commissioners. Use of Beanstack logging software is made possible by the Massachusetts Board of Library Commissioners with funding from the Institute of Museum and Library Services and with the assistance of the Massachusetts Library System.