Subscription Databases
Local History Collection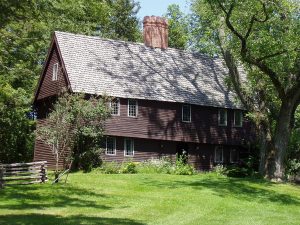 The library's local history reference collection is shelved in the general reference area and can be accessed during open library hours. The library also maintains a vertical file of clippings, which is not indexed online.
Frequently Used Print Resources
(All of these titles can also be read online – see links from the online catalog for "Electronic Access")
The History of Essex County, Massachusetts: with biographical sketches of many of its pioneers and prominent men / Hamilton D. Hurd (1888):
History of Topsfield Massachusetts / George Francis Dow (1940): R 974.45 DOW
Houses and Buildings of Topsfield, Massachusetts / Charles Lawrence Bond (1989 update): R 974.45 BOND
Historical Collections of the Topsfield Historical Society Vols. I—XXXIV: R 974.45 TOPSFIELD
The library has reference and circulating copies of all volumes, and reference copies of the index. All volumes have been digitized – see our individual listing.
Vital Records of Topsfield, Massachusetts
Other Local Resources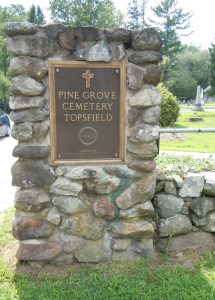 Other Local History Collections and Organizations:
Getting Started with Genealogy Research?