Fall Storytime returns on Tuesdays in October! Our first Fall Storytime is Tuesday, October 4 at 10:30 AM! Plan on being outside.
In the event of poor weather, Storytime will be moved indoors into the Activity Room.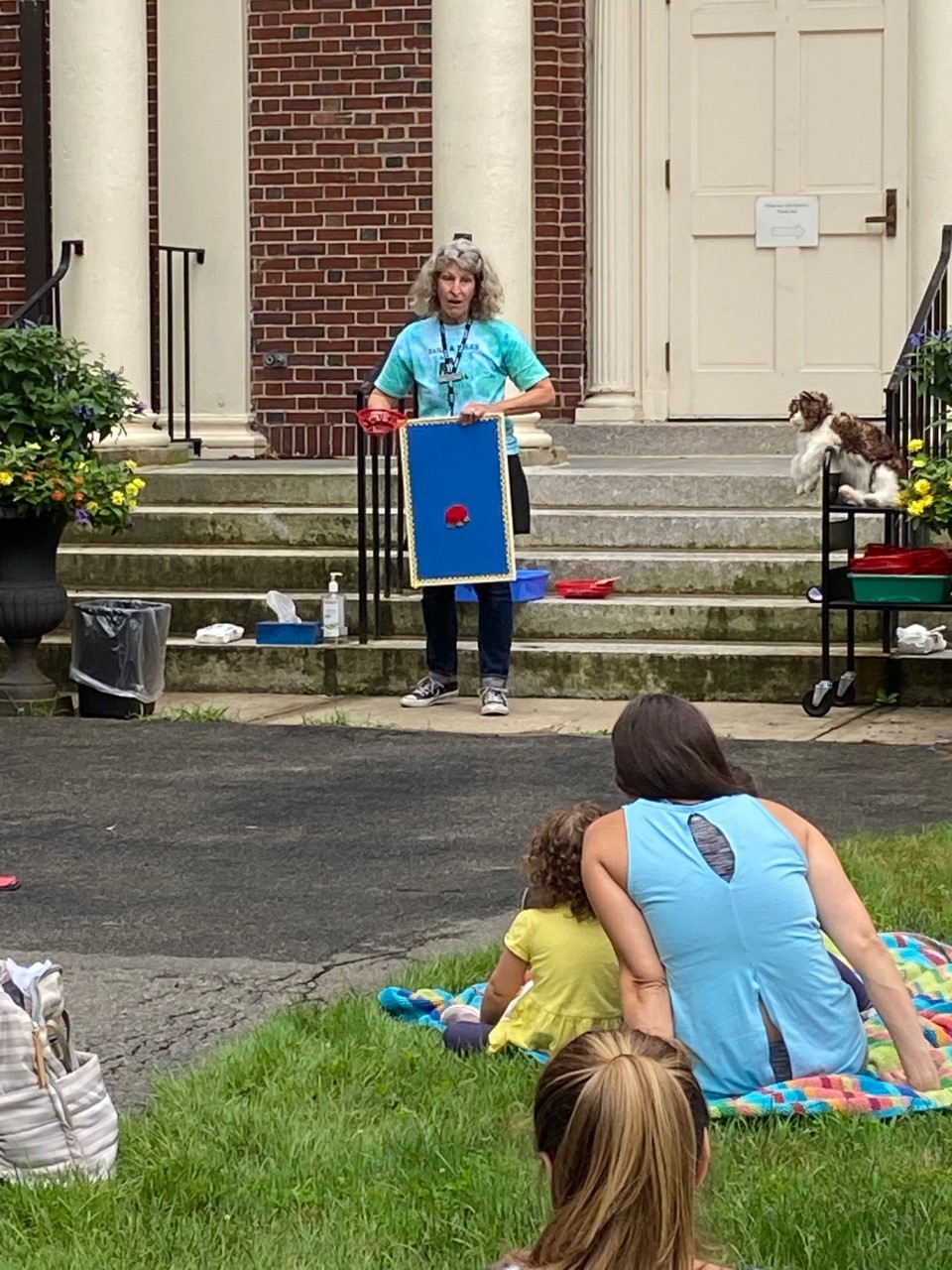 Storytime Guidelines
To ensure that all children have an enjoyable experience and to continue the quality of our storytimes, we ask that you please:
Please do not bring snacks or drinks into the library.

Silence your cell phone.

Participate! Your child will model your behavior, and if you are having fun at Storytime, they will too.

If your child isn't feeling like Storytime today, that's ok! We understand. If anyone needs a break, you're welcome to take a breather in the Children's Room and rejoin when you're ready.

If you are or your child is not feeling well, please stay home. We hope you will rejoin us when you and/or your child feel better!