The Children's Room offers resources and activities for babies, toddlers, and kids through approximately age 11.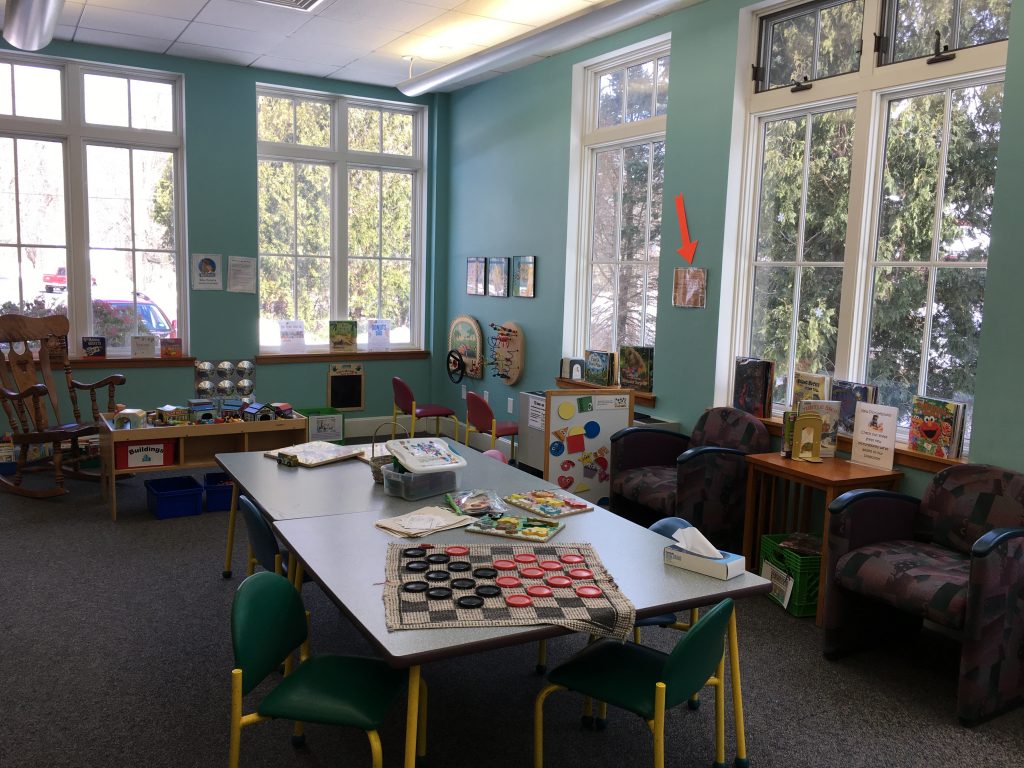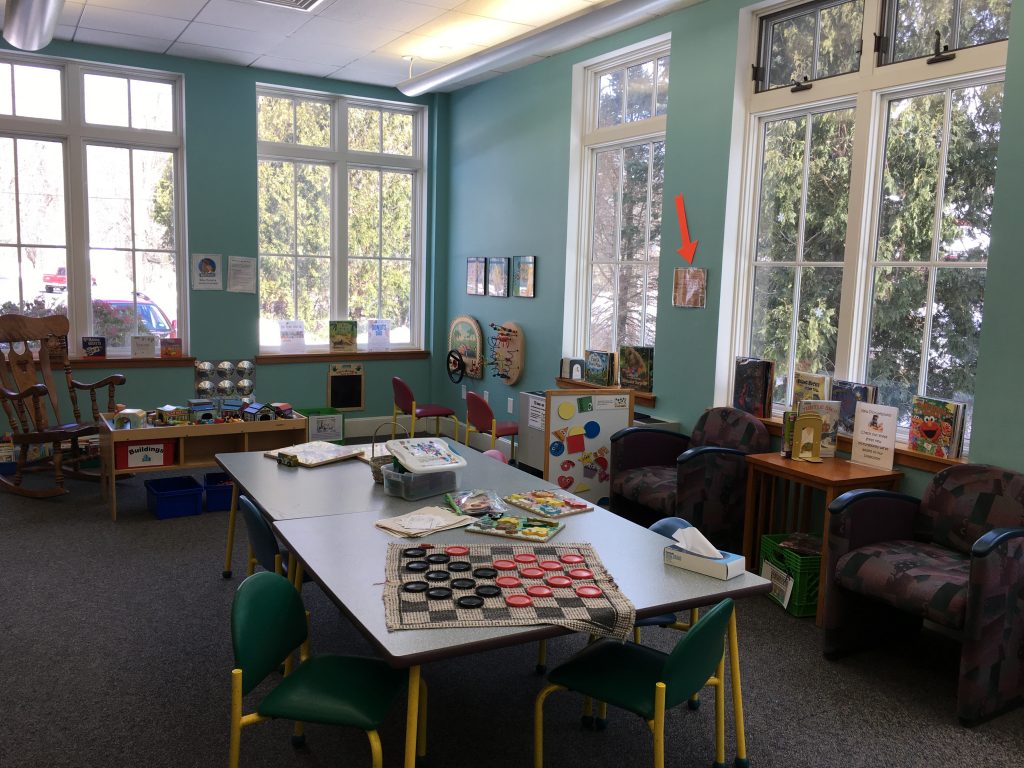 *Please be aware that the Children's Room closes 10 minutes before the rest of the library.*
In the Children's Room, you will find:
books & graphic novels
audiobooks/Playaways
DVDs & Blu-Rays
a baby/toddler play area
The Zone, a space for patrons ages 8-12 to work on homework, hang out, and use computers
Topsfield Reverie, a mural painted by David Fichter, which depicts scenes in Topsfield using local landmarks.
Virtual Storytime
Miss Lindsey is hosting Virtual Storytimes on Monday, Wednesday, and Fridays at 10:30 AM on our library's Facebook page!
https://www.facebook.com/Topsfield.Town.Library/
Coronavirus Picture Book
"Axel Scheffler has illustrated a digital book for primary school age children, free for anyone to read on screen or print out, about the coronavirus and the measures taken to control it. Published by Nosy Crow, and written by staff within the company, the book has had expert input: Professor Graham Medley of the London School of Hygiene & Tropical Medicine acted as a consultant, and the company also had advice from two head teachers and a child psychologist." – Nosy Crow
Read the book here: https://nosycrowcoronavirus.s3-eu-west-1.amazonaws.com/Coronavirus_ABookForChildren.pdf
Read EBooks for Free!
TumbleBooks are animated, talking picture books that have been created from existing picture books from well-known publishers and authors and converted to the TumbleBook format. Also included are Read Alongs, Non Fiction Books, Picture Books in French and Spanish, and Puzzles & Games.
*
Check out TumbleMath!  You will find activities for many of the math categories taught during the school year.
*
Teen Book Cloud offers teens of all reading levels access to a robust collection of eBooks, enhanced eBooks, audiobooks, graphic novels, National Geographic videos, and hundreds of quizzes and other teacher resources.
Click here for Teen Book Cloud!
*
Audiobook Cloud is a collection of free audiobooks! Listen online to audio books in many different categories: fiction, non-fiction, classics and Spanish language. There are 1,000 books in the collection. These books are always available, never on hold, and no need to download.
Click here for Audiobook Cloud!
Listen to free eBooks from Audible!
Audible has created a temporarily free set of audiobooks for kids, tweens, and teens. Things like A.A. Milne's Winnie the Pooh, L.M. Montgomery's Anne of Green Gables, and even a Minecraft Gamer's Adventure are available at no cost through Audible!
Stream video with Kanopy!
Kanopy is a streaming service made just for libraries and universities.  All you need is your Topsfield library card, and you can access over 30,000 movies to stream on your phone, computer, or TV!  Watch in a browser, or download the free Kanopy app for iOS, Android, AppleTV, Chromecast, or Roku.
Looking for something for the kids to watch? Streams from Kanopy Kids are unlimited!
Library Policies:
Internet Policy – Please be conscious of our computer use rules and internet policy.
Unattended Child Policy – Please be aware of our rules regarding unattended children. Children under nine years of age should be accompanied by an adult while in the library.
Behavior Policy – Please be sure that your child is aware of rules regarding behavior at the library, and honors these rules while in the building.