For Adults: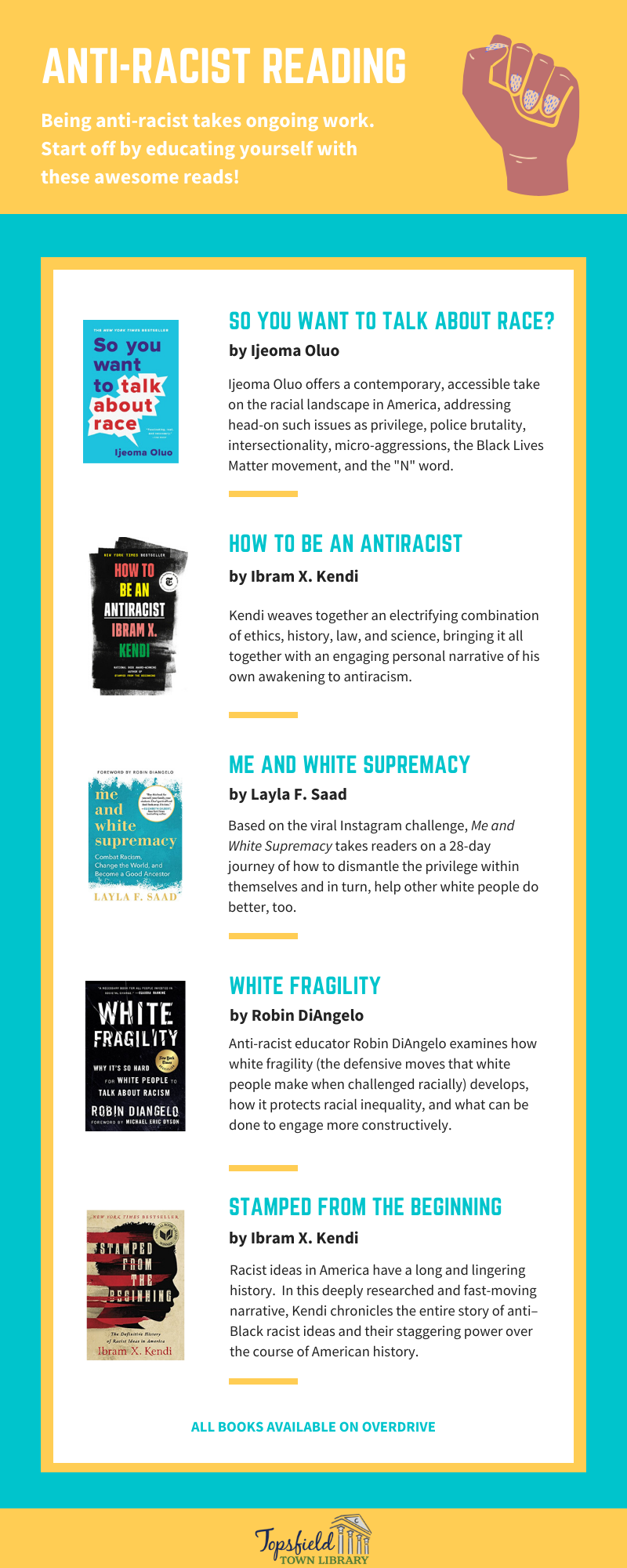 Adult resource links:
With Your Library Card
Black Lives Matter Collection in Overdrive
Ebooks and audiobooks to download.
Race & Class Studies from Kanopy
Log in to browse and stream additional categories of documentaries and feature films.
Racism in Post-Emancipation America
Featured content from Gale's U.S. History database.
Building Your Booklist
An Essential Reading Guide For Fighting Racism
An annotated list from Buzzfeed.
This List is Anti-Racist
Over 100 titles for all ages, posted by Brain Lair Books.
Schomburg Center Black Liberation Reading List
From the New York Public Library's Schomburg Center for Research in Black Culture.
Additional Resources
Anti-Racism LibGuide
An introduction to anti-oppression issues, with a great variety of recommended resources.
Black Freedom Struggle in the United States
A Selection of Primary Sources from ProQuest
24 Podcasts That Confront Racism in America
From the Bellow Collective of writers, journalists, and other voices.
Podcasts in Color
Directory of podcasts from people of color.
Black History Movies That Tackle Racism
From Common Sense Media; aimed at adults looking to start or further conversations with young people.
Introduction to Critical Race Theory
Readings from Brown University professor Adrienne Keene's 2017 course.
Free Online Courses on Race, Racism, and Racial Justice
Compiled by Staff Writers of bestcolleges.com.
Resources from Jenna Arnold
Featuring a list of women to follow on social media.
Taking Action
Let's Fight Racism
Recommended actions for individuals, from the United Nations.
SURJ Boston: Actions & Updates
Calls for legislative advocacy and other ways to help.  SURJ is a national network of groups and individuals organizing white people for racial justice.
Talking About Race
Tools and guidance from the National Museum of African American History and Culture.
For Youth: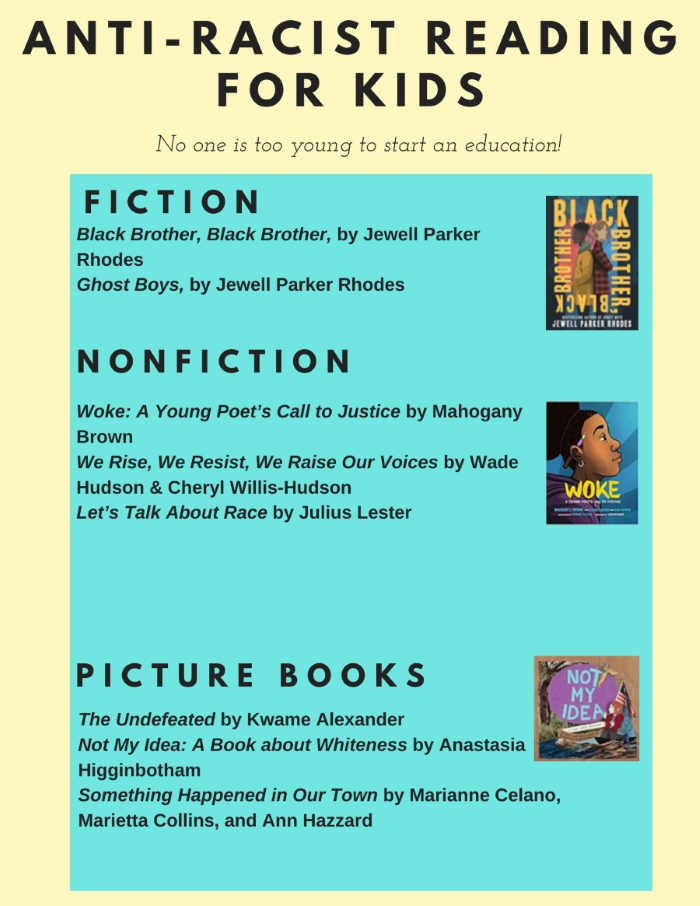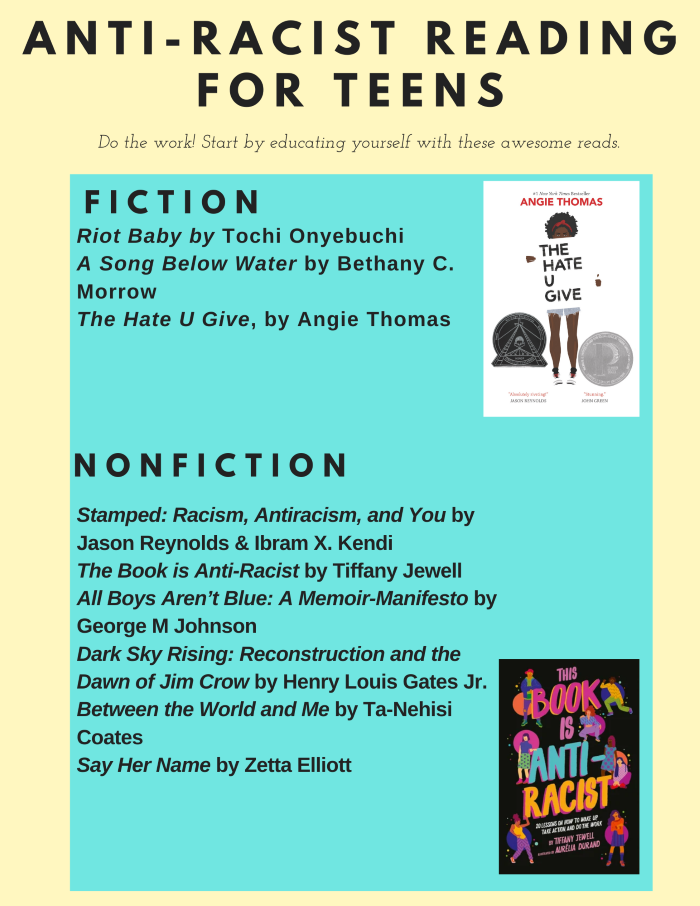 Youth resource links:
List of resources for Children, Families, and Educators from The Brown Bookshelf
Talking Race with Young Children from NPR
Your Kids Aren't Too Young to Talk About Race: Resource Roundup