This is a big moment in history, and as librarians, we believe it's important to document it.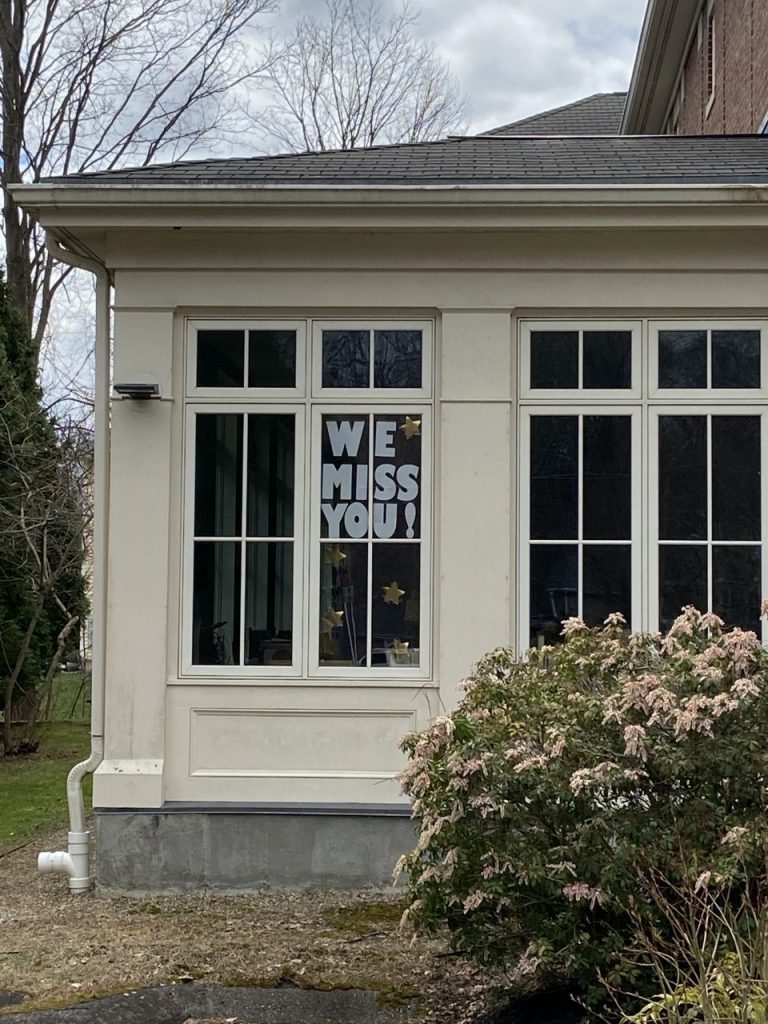 We're asking for your help in giving future generations a look at what it was like to live through the COVID-19 pandemic.
Want to be a part of the project?  We're asking for the following submissions from all ages:
Stories about your life during this time
Journal entries
Photos
Drawings
Anything else you'd like to contribute!
Using the collected responses, the Library staff will self-publish a book describing Topsfield's experiences during the pandemic. The book will become part of the library's circulating collection and will be a permanent part  in our  local history collection.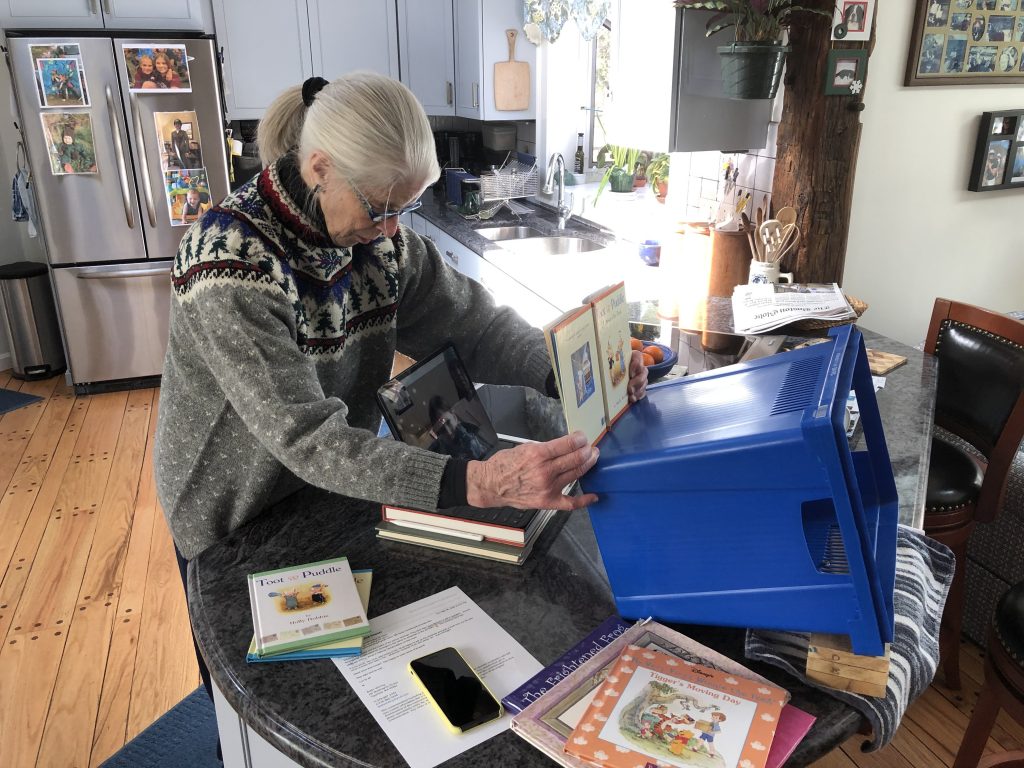 (Photo: Bobbi Whiting doing a remote story time for her grandchild.)
How to submit:
Written submissions may be sent in via this submission form.
Photos, drawings, and other images may be sent to ask@topsfieldlibrary.org.
If you would like to send a hard copy of your submission, please mail to 1 South Common St.  Topsfield, MA 01983.
Thank you!
Related Resources
'Quaranzines' Bring Readers Together Despite Distancing
(All Things Considered, May 27, 2020)
'Write it down': Historian Suggests Keeping a Record of Life During Pandemic
(UVA Today, March 17, 2020)
At Home Boston
A community-wide for writing project, hosted by the Boston Book Festival
Tell us your coronavirus stories and questions
(Boston Globe, March 12, 2020) – see also Postcards from the Pandemic
12 Ideas for Writing Through the Pandemic With The New York Times 
Writing projects for students (or anyone) to try at home— including journals, poems, comics and more.  (New York Times, April 15, 2020)
A Journal of the Plague Year : an Archive of COVID-19
An international digital archive, open for anyone to contribute.
 #ICPConcerned: A Forum for All to Document the COVID-19 Pandemic
Photography project hosted by the International Center of Photography of New York.
Six Feet Photography
Another international project looking for participation.